THE 10 BEST BOOTHS AT UNTITLED ART MIAMI BEACH

Salomé Gómez-Upegui, Artsy.Net, 2021
Since its inception, K Contemporary has made a name for itself by recontextualizing and informing the dialogue about how we experience art. This artist-centric gallery has a focus on contemporary and conceptual art, as informed by historical context, while providing its patrons with engaging exhibitions, pop-ups, art interventions and art fairs. Through these immersive and experiential displays, K Contemporary acts as a catalyst for engaging discussion about the role of contemporary art in society.

In the years since opening the gallery, Doug Kacena (the owner), has facilitated exhibitions at major institutions like Crystal Bridges, Denver Art Museum, and internationally-recognized events like the Sharjah Biennial and Biennial of the Americas. While rotating gallery exhibits are a big part of K Contemporary's presence, its most renowned displays come in the form of art interventions K Contemporary organizes with the artists it represents. Regularly, K Contemporary seeks out unusual locations and situations for exhibitions, like the Colorado Governor's Residence at Boettcher Mansion in Denver, and the unprecedented #ArtFindsUs mobile art exhibition that roamed the streets of Denver, Boulder and surrounding cities in quarantine during the international pandemic.
Whether our artists are exploring the complexity of American values, the subtle power of iconography, technical processes and materiality, personal histories, human connection, or contradiction and perception, ultimately all return to a similar conclusion: that art, no matter how it is rendered, provides a sanctuary for the soul.

K Contemporary's mission is to foster an environment that helps artists develop their ideas and produce artwork with depth and contextual significance, while creating a platform for Colorado-based artists to have national and international influence, and bring incredibly engaging work from international artists to Denver. K Contemporary aims to revolutionize the role of a contemporary gallery in the community. K Contemporary is a member of Denver Art Dealers Association (DADA)
---
"Denver's Art Champion; Doug Kacena is changing the way art galleries operate in Denver"
-Ray Rinaldi, Denver Post, February 14, 2022


---

5280 Best Art Gallery 2020-2021: K Contemporary

"K Contemporary's reaction to the trials of the past year is a shining example of constraint breeding creativity. Forced to temporarily shutter in March, the cutting-edge LoDo gallery took to the streets with the #ArtFindsUs project—a roving exhibition that displayed larger-than-life artworks on a billboard truck—and a live performance by acclaimed artist Carlos Martiel that was projected onto the 16th Street Mall clocktower. This is just a taste of the ingenuity that oozes from the three-year-old gallery owned by Doug Kacena, who approaches his beloved business with one question: 'How do we get people to be more excited about and engaged with art again?'"


- Christine Deorio, Hillary Masell Oswald, Michelle Johnson, 5280 Home, December 2020/January2021


---

"Doug Kacena has turned Denver's commercial art scene on its head, upending many of the current, common assumptions about where for-profit galleries are headed in the 21st century."

​- Ray Rinaldi, The Denver Post, December 2018


#ArtFindsUs



1412 WAZEE STREET


DENVER, COLORADO 80202

TEL 303-590-9800

GALLERY@KCONTEMPORARYART.COM


TUES - FRI, 12 PM - 6 PM
SATURDAY, 12 PM - 5 PM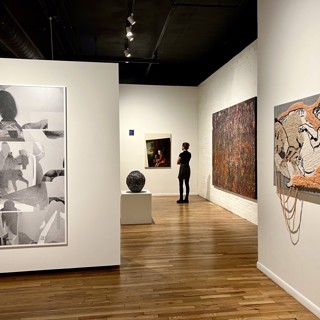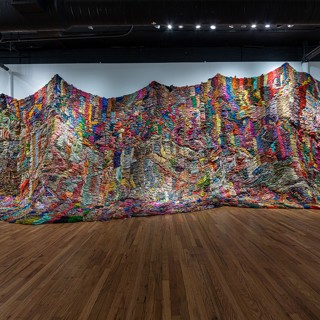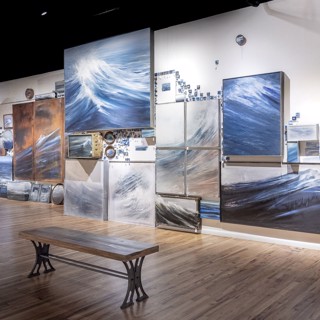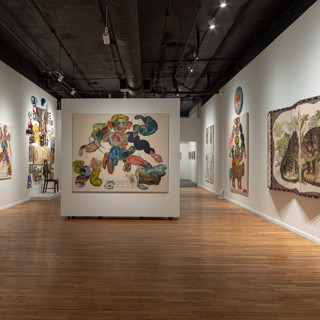 Submissions

We are not currently accepting new artists to our gallery roster but are always interested in familiarizing ourselves with new work. Please send an email to gallery@kcontemporaryart.com with your artist CV and a link to your artist website / social media. Please note that, because of the high volume of inquiries, we are not able to respond to every submission and may not be able to respond to or return submissions sent in the mail. No walk-in submissions will be accepted.