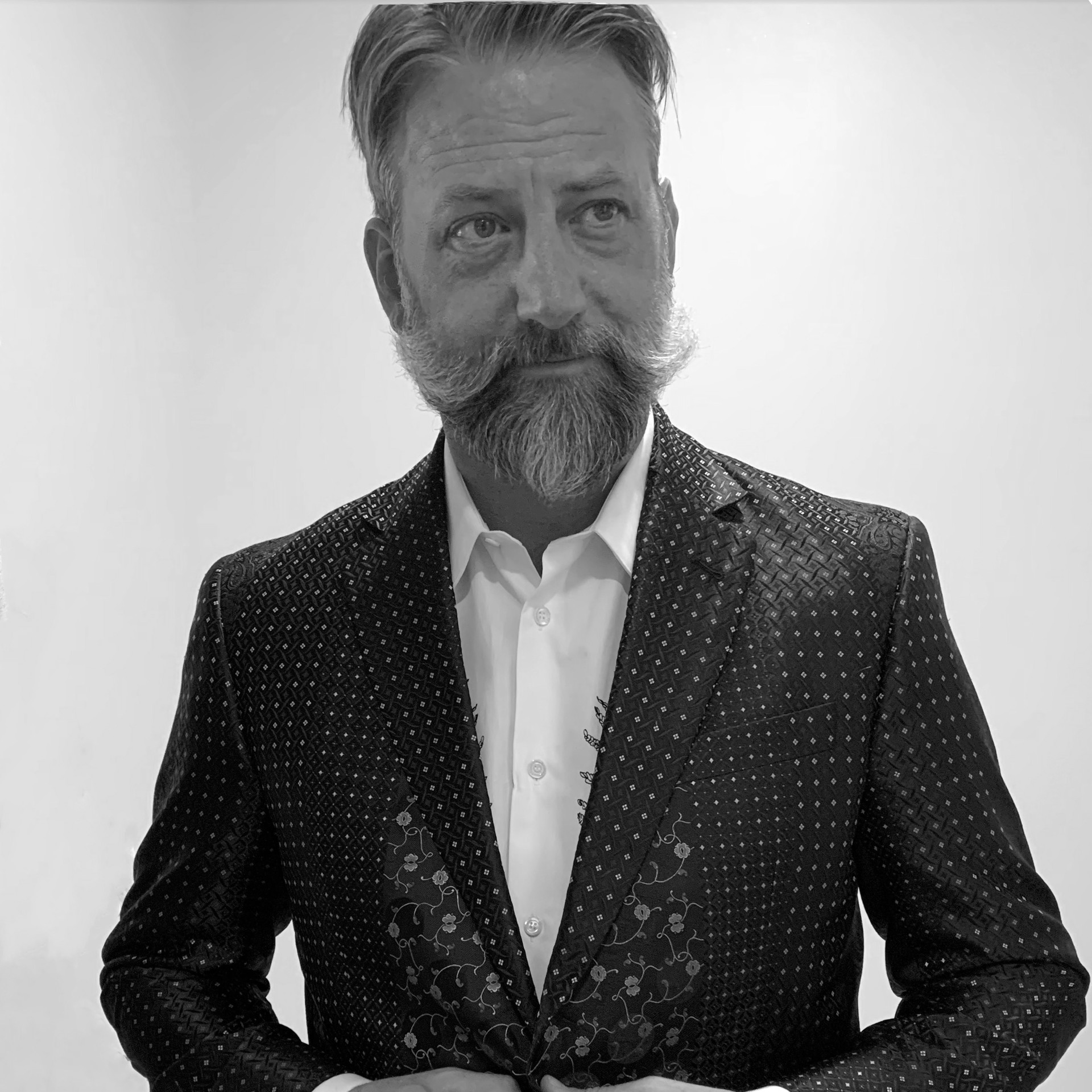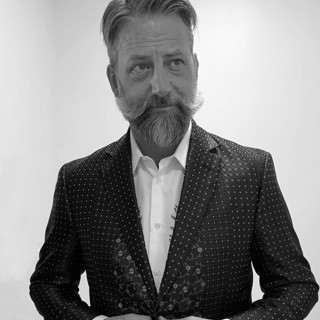 Doug Kacena (b 1975. Denver, CO, United States) In his decades-spanning career, Doug Kacena has excelled as a celebrated abstract artist whose work has been the subject of a PBS Special, a textile designer of handmade Tibetan and Nepalese rugs, a highly-regarded gallery owner, an art therapist, a provocative curator, a podcast host, a collector and a passionate advocate for other artists. He has also designed two official patches for NASA and SpaceX for launches to the International Space Station (ISS).

Much like the art he creates, his other endeavors in the art world aim to deconstruct ideas in order to stir up dialogue. Pop-up contemporary art exhibitions staged inside a historic Governor's Mansion, mobile billboard trucks adorned with fine art driving around the city in a pandemic, a nude internationally renowned performance artist digitally projected onto buildings throughout the city including the centrally-located D&F clock tower in downtown Denver and the iconic City and County building — these are the milieu Doug fosters in order to provoke conversation, and in turn, a deeper understanding of the art.

His curatorial approach is to disrupt and confront, offering viewers a new way to experience art and encouraging artists to think beyond the gallery. For those artists, Doug is a visionary champion, ready to make things happen that even the creators had not considered possible. His tireless promotion of the artists he represents leads to millions of dollars in sales, ceaseless media coverage, and numerous awards and recognitions.

Whether Doug is fulfilling the role of curator or gallerist, of artist or advocate, he does so with the intention of forming connections where they did not previously exist.
Kacena has been featured in dozens of publications including Fine Art Connoisseur, Art Ltd, Southwest Art Magazine, 5280 Magazine, 303 Magazine, The Denver Post, Westword, 1/1 Magazine, and American Art Collector.
Read More